Climate Change & Gender Equity
We know climate change is a thing – but it seems to become more of a "thing" for women who are in disenfranchised groups such as rural and indigenous women.
It's estimated that roughly a quarter of economically active women work in agriculture, and reduced crop yields because of climate change will have a particularly devastating effect on the livelihoods of millions of them, as well as unequal effects on their families' health and nutrition as commodity prices rise. Companies have a tremendous responsibility and urgent need to find responsible modes of production — and they need prosperous societies if they are to thrive. UN Development Programme – Medium
Gender mainstreaming leads the way for effective long-term climate change policy. According to WEF, women and children are 14 times less likely to survive when disasters strike; displacement figures suggest that 80% of individuals displaced are women. A review of 130 case studies carried out by the Global Gender and Climate Alliance (2016) found that women are exponentially more likely to suffer food insecurity due to climate change.
Lean-In & Sit At The Table
  We are sitting on piles of evidence that suggests to mitigate climate change everyone needs to come to the tea party. The Global Gender Gap Report illustrates that gender equity can be measured across 4 sub-indexes:
The Global Gender Gap Report most glaringly highlighted the lack of political empowerment and need for vertically integrated policies to be horizontally integrated. In short — more female representation in senior leadership roles.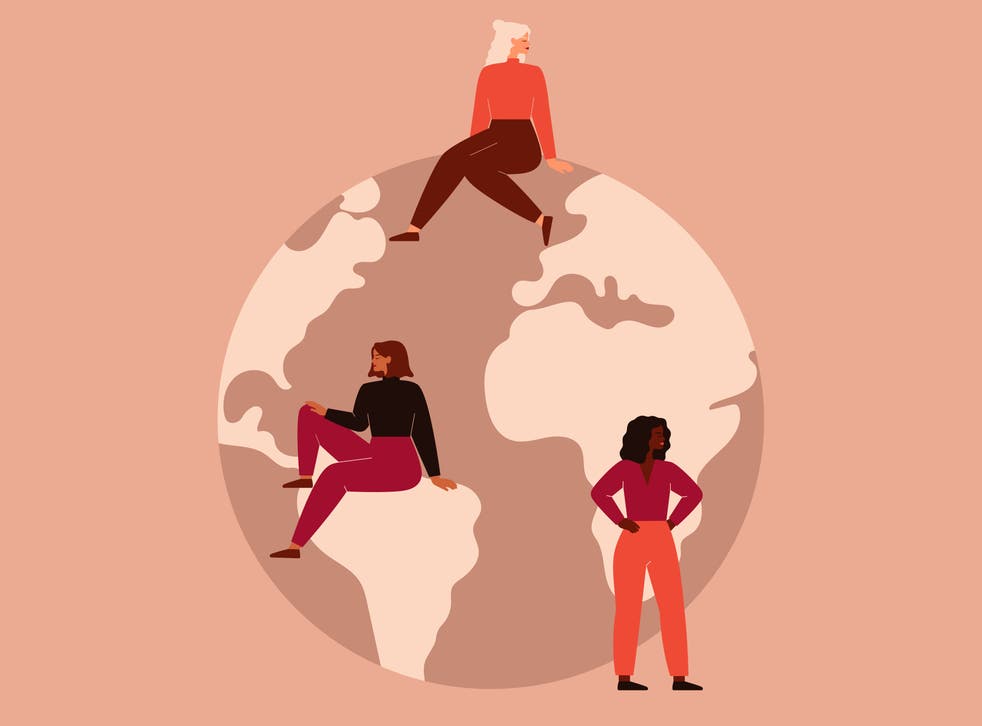 A Framework For The New Normal
The Covid-19 pandemic highlighted the deepening  of the effects of gender and environmental inequities. A reset button and business opportunity exists to shift policy frameworks and move the needle for women to be at the forefront of policy ideation. Closing empowerment gaps and bringing intellectual capital to the table to horizontally integrate policy frameworks with gender mainstreaming is key.
Women Shaping Climate Agenda in 2021
Jacinda Ardern, Prime Minister, New Zealand
New Zealand Prime Minister Jacinda Ardern declared a "climate emergency" and set the wheels in motion for New Zealand's public sector to become carbon neutral by 2025.
"This declaration is an acknowledgment of the next generation," she told parliament, "An acknowledgment of the burden they will carry if we do not get this right and do not take action now."
Martina Cheung, President, S&P Global Market Intelligence; Head of ESG, S&P Global
The guru of market intelligence – S&P Global — the New York-based parent company of the Dow Jones is a familiar, names amongst big corporates. Martina Cheung is the executive driving the growth strategy across S&P's portfolio of ESG ratings, benchmarks and data products and known to amplify her justification around the "S" in ESG in her editorial for NBC.
Kara Hurst, Vice President, Head of Worldwide Sustainability, Amazon
She was the company's first sustainability executive and instrumental in designing Amazon's program, The Climate Pledge, which included a commitment to earn net-zero carbon status by 2040 — 10 years before the Paris Agreement.
"The Climate Pledge is a call to urgent action," Hurst mentioned in an interview. "I think one of the things that also distinguishes the pledge is a commitment to sending these market signals, the demand for the products and services that companies need to help us decarbonize."
Climate Change Impacts Us All Across Gender
According to UNFCCC,
Targeted investments in gender equality and women's empowerment yield returns in environmental conservation, poverty alleviation, social policy and achievement of the Sustainable Development Goals (SDGs). By tackling climate change with a gender lens, women's rights are also addressed, tackling rather than exacerbating existing gender inequalities.
We are the first generation with the technology to really make waves on mitigation and the last generation to really try to solve this.